Since the beginning we have partnered with Earth Day Network, the worlds largest tree planting reforestation program. 
This year for Earth Day, we have decided to increase our efforts tenfold by donating 10 new trees to their Puerto Rico reforestation project. 
Let's paint a picture.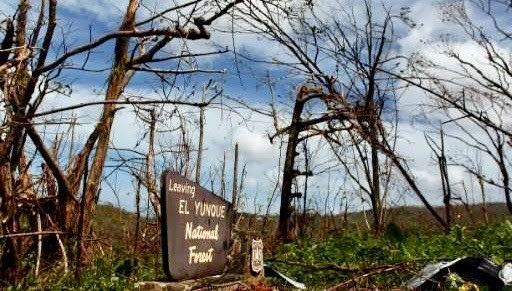 Over a crackling phone line this morning, powered by a generator in the El Yunke National Forest in Puerto Rico, volunteer coordinator Juana Rosas described the devastation.  Almost seven months since Hurricane Maria battered the island, there is still no electricity in most rural areas. Roads are impassable due to landslides. At the National Park, visitor centers and greenhouses are destroyed. 
El Yunque National Forest, the only tropical rain forest in the US national forest system, is one of the world's most diverse tropical rain forests, and home to hundreds of plant and animal species.
With no office and spotty internet, Juana and volunteer teams of local Girl Scouts are working tirelessly to replant native tree species. They are asking for our help. Please help Earth Day Network reforest Puerto Rico.
Juana Rosas and her team of Girl Scouts are working to plant trees, stabilize the forest ecosystem, bring back tourists and restore jobs to local communities around El Yunke National Park.
"We've got two trails and one waterfall open so far!" she reports.
The powerful Category 4 Hurricane Maria raked across the island Sept. 20, killing at least 60 people and causing widespread damage. It was the strongest storm to hit the U.S. territory in 89 years. In a matter of hours, about 80 percent of the crop value and 80 percent of the trees were destroyed.
This important project is what you are helping to restore with your purchase on Earth Day 2018.